Media

Aachener Nachrichten
Already during the last months of the Second World War, after the arrival of Allied troops in Aachen, the first newspaper no longer under Nazi control was published: the Aachener Nachrichten. With the first issue appearing on 24 January 1945, the military government kindled the hope that "the Aachener Nachrichten" would be the beginning of the reconstruction of a free German press. American press officers initially controlled the contents of the paper; but only a few weeks after the end of the war, on June 27, 1945, the Aachener Nachrichten was handed over to the Germans with the granting of license No. 1.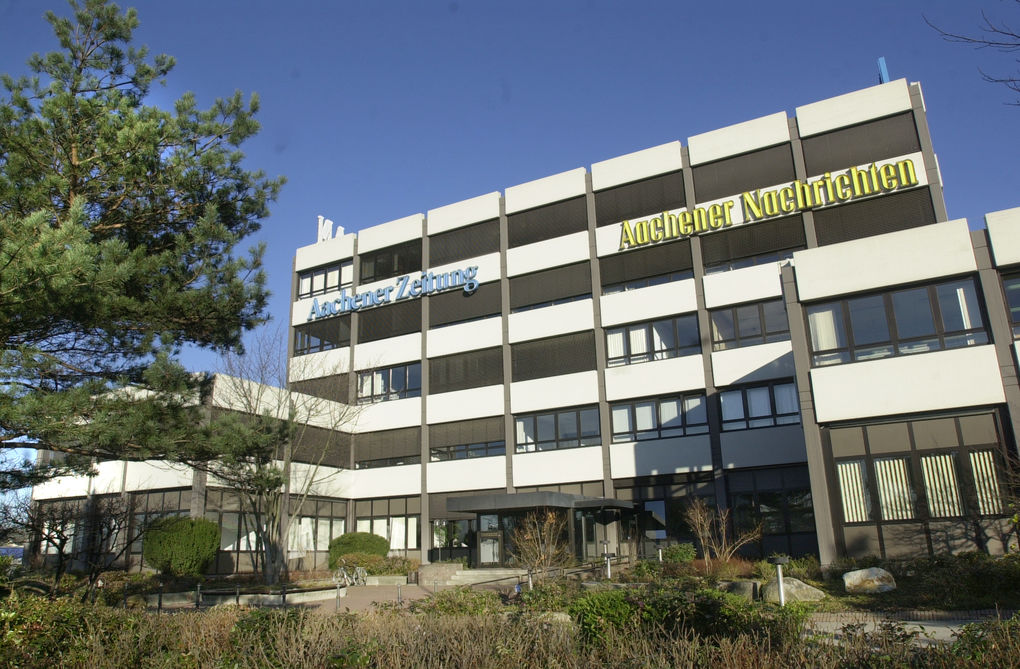 Around 39,000 copies of the Aachener Nachrichten are printed, reaching around 115,000 readers every day. It is a daily companion for the people in Aachen and the region surrounding the city, as well as the districts of Heinsberg and Düren. Excellent local sections inform readers about everything worth knowing and provide insights into exciting background information regarding the readers' environment - always well researched, up-to-date and to the point. Since the Aachener Nachrichten is the recipient of the first publishing license, it is the longest continuously published newspaper in Germany.
The online portal extends the contents of the printed newspaper and provides much additional information for the user. With the ePaper app for tablet and smartphone, the user has access to the complete ePaper edition of the Aachener Nachrichten as well as the digital archive.
The Aachener Nachrichten Verlagsgesellschaft GmbH & Co.KG (ANV) has been part of the Rheinische Post Mediengruppe since 1996. About 30% of ANV is owned by Zeitungsverlag Aachen (ZVA). ZVA publishes the Aachener Nachrichten and other newspaper titles in the city of Aachen and in the surrounding area.