Media

General-Anzeiger Bonn
The General-Anzeiger Bonn was first released on 1 December 1889 and is therefore rich in tradition. It is the most widely circulated daily newspaper in Bonn and the Rhein-Sieg-Kreis district, with about 60,000 copies being printed daily. The General-Anzeiger is published on six days of the week in nine regional editions, both in printed and digital form.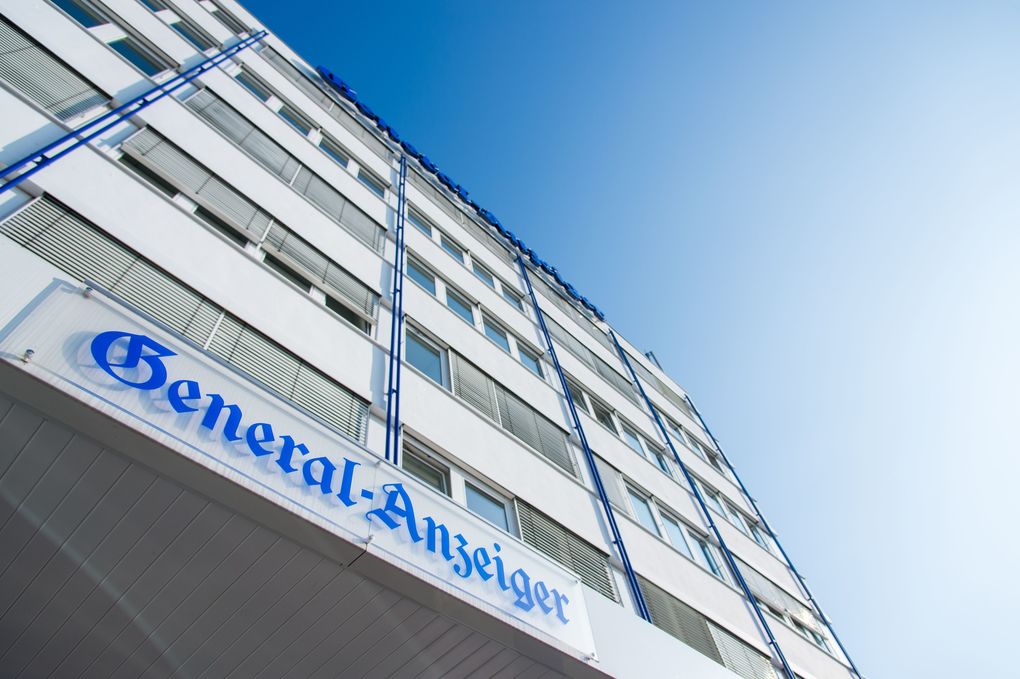 80 local editors and 25 international correspondents deliver news, opinions and background information. The General-Anzeiger is thus characterised by high journalistic quality and an above-average range of articles and this is underscored time and time again by numerous awards and prizes (the Local Journalist Prize of the Konrad Adenauer Foundation, the Guard Prize of the German Daily Press, the European Newspaper Award and the Henri Nannen Prize).
25
Internationale Korrespondenten
80 Redak­teure vor Ort und 25 inter­na­tio­nale Kor­re­spon­den­ten lie­fern Nach­rich­ten, Mei­nun­gen und Hin­ter­gründe. So zeich­net sich der Gene­ral-Anzei­ger durch eine hohe jour­na­lis­ti­sche Qua­li­tät und ein über­durch­schnitt­li­ches redak­tio­nel­les Ange­bot aus, das durch zahl­rei­che Aus­zeich­nun­gen und Preise (Lokal­preis der Kon­rad-Ade­nauer-Stif­tung, Wäch­ter­preis der deut­schen Tages­presse, European News­pa­per Award, Henri-Nan­nen-Preis) immer wie­der belegt wird.