Digital Dialog GmbH
Digital Dialog GmbH in Langenfeld, based in the heart of the Rhineland between Cologne and Düsseldorf, offers a range of professional customer services. Thanks to our many years of experience and expertise, we distinguish ourselves from other service providers, because we offer needs-oriented services in close cooperation with our clients.
Strong partner for customer relationship management
Much of what we offer is perfectly tailored to the publishing and financial services sector. In addition, we offer other services that are also interesting for companies outside these two sectors. For our clients, we are the sales and service-oriented interface to their customers. We support our customers with professional customer relationship management.
We are pleased to offer the following services:
In-bound
Out-bound
Digital service
Shop support
IT support
Non-voice service
Long-term and partnership-based cooperation with our customers is essential to our in-bound subscriber service. We handle the complete communication with your customers in first and second level support. Our training and quality management as well as our many years of experience ensure that readers and subscribers of digital and print products are always provided with a professionally trained contact person. We see sales potential in all in-bound contacts - whether it be the obtaining of a legally compliant opt-in, or the sale of subscriptions or magazines.
In our in-bound ad service, we focus on supporting classified ad business and master data maintenance. In this service area, we likewise provide a holistic process chain starting with the offer preparation on the phone or in writing, to the follow-up and the order entry. We provide support for service points, assist customers with order entry in the online service centre, and provide legal review of these ads. We maintain contact with advertising consultants and typesetting service providers, who are responsible for the creative design of the advertisements, thus providing relief to the departments that can then focus on their core business activities. Here, too, there is a competent team of employees available to customers via telephone and written communication channels.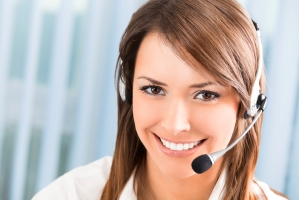 Your contact
Natalie Gehrung
Phone 02173 4992100
info@digital-dialog.de

Heinrich-von-Stephan-Straße 3
40764 Langenfeld