Customer service

Print shop tours
During a one-and-a-half hour tour of the print shop, our site managers show you how a white piece of paper is transformed into the Rheinische Post and many other newspapers and magazines. The tour is not only suitable for adults but also great for school classes. A film and the information provided by the site manager give visitors a look behind the scenes of the editorial team's workflows and the entire media group's structure.
Have we got you intrigued? Then don't hesitate to contact us.
Days and times
Mondays at 10 a.m.
Wednesdays at 9 a.m. and 11 a.m.
Thursdays at 10 a.m. and 12 p.m.
Fridays at 9 a.m. and 11 a.m.
From Monday to Thursday: 8.30 p.m. to 10 p.m.
Costs: 5 Euro for adults; school classes have free entry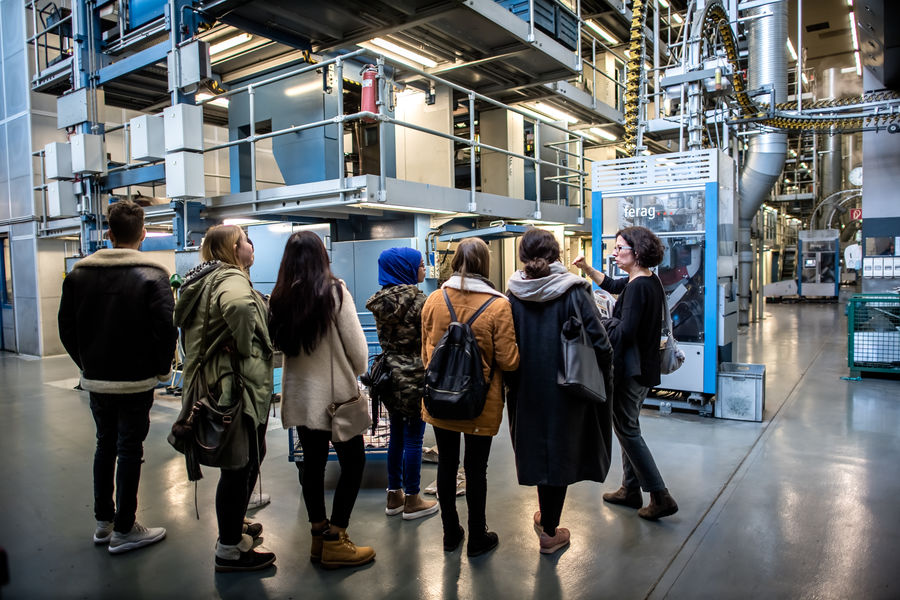 Your Contact
RP Events
Tuesday till Thursday: 10 a.m. to 12 p.m.
Phone 0211 505 1263
veranstaltungen@rheinische-post.de