Regionally rooted, internationally active: An overview of the Rheinische Post
The Rheinische Post Mediengruppe is a medium-sized media company with its headquarters in Düsseldorf. It publishes the most widely circulated daily newspaper in the Rhineland: with a daily circulation of around 215,210 copies, the Rheinische Post reaches some 759,000 readers. With the General-Anzeiger Bonn, the media group based in North Rhine-Westphalia also releases the most widely circulated daily newspaper in Bonn and the Rhein-Sieg-Kreis district, with about 60,000 copies being printed daily. With its strong parliamentary office in Berlin, it underscores its journalistic claim as the voice of the West, which is heard at the federal level. The media group is one of the five largest newspaper publishers in Germany in terms of circulation. It holds a majority interest in the Saarbrücker Zeitungsgruppe, which publishes the Saarbrücker Zeitung, Trierischer Volksfreund and Pfälzischer Merkur newspapers.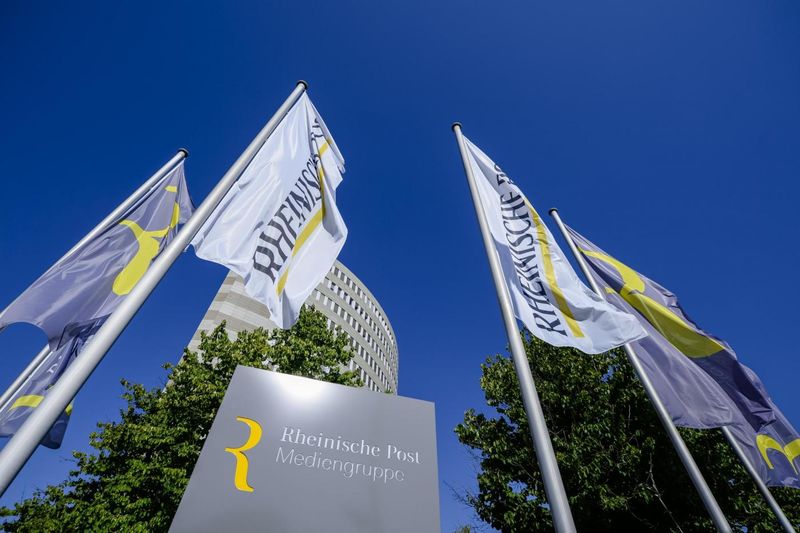 With RP Online, the Rheinische Post Mediengruppe has one of the widest reaching German daily newspaper online portals, which counts some 12 million unique users each month. Shares in markt.gruppe Holding secure the Group's position in classified advertising. The company also has an interest in 18 radio stations and eight German advertising paper publishers with a weekly circulation of around 2.3 million copies. High-performance printing centres in Düsseldorf and Saarbrücken bring state-of-the-art printed materials into the market. In the field of specialist media, the DVV Media Group publishes more than 80 newspapers, magazines, and specialist books on logistics, transport and shipping. The annual turnover of the Mediengruppe is around 500 million euros. It employs more than 3,000 people in Germany and abroad.